Make Your Message More Presentable
Every end-user today is expecting to receive an SMS in a Meaningful and Presentable form, the option add Sender ID is for the same purpose.
While choosing to send SMS from the dashboard, you can select to add the Sender ID by clicking in the Sender ID box. Once the Sender ID is added you can use the same to send messages.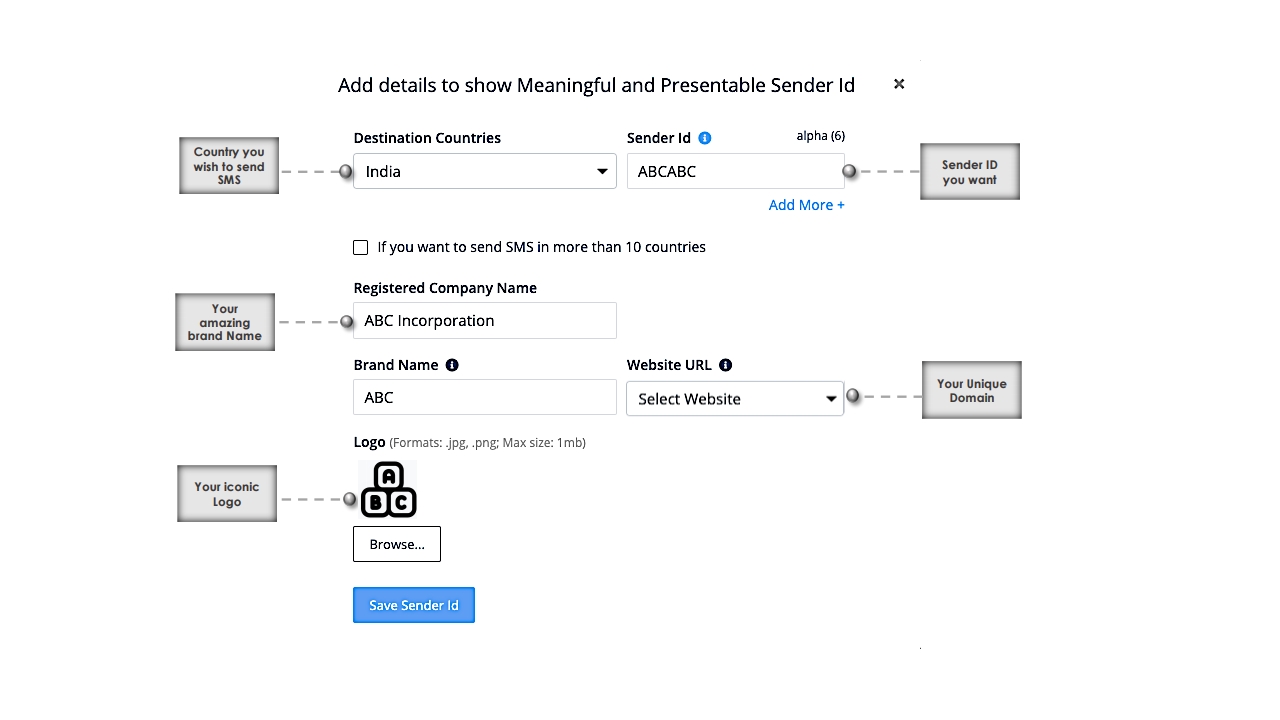 Here we need you to share the company details, based on the data shared we will process the details to our partners (like Xiaomi, Google Messenger, Microsoft SMS Organizer and many more) and once approved all your messages will be sent with the Company/Brand Name and logo. :)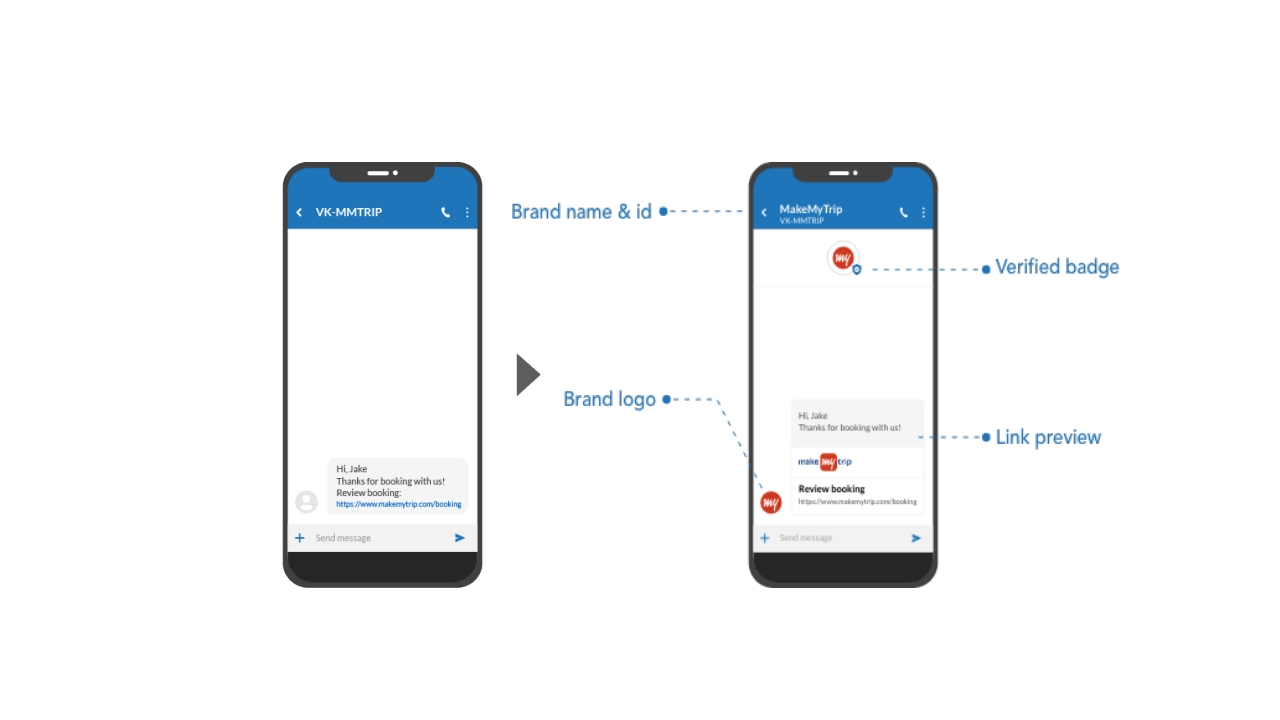 OVER 20,0000 Clients Across INDIA